Charles Boissevain
Born: 28 October 1842, Amsterdam
Died: 5 May 1927, Drafna, Naarden, Netherlands.
Father: Gideon Jeremie Boissevain
Mother: Maria van Heukelom
Married: Emily Héloïse Macdonnell, 27 June 1867, Woolston, England.
Children:
Charles Ernest Henri, b. 9 May 1868, Amsterdam, Netherlands. d. 7 November 1940, Blaricum, Netherlands.
Maria, b. 27 October 1869, Amsterdam, Netherlands. d. 20 July 1959, Naarden, Netherlands.
Alfred Gideon, b. 28 December 1870, Amsterdam, Netherlands. d. 31 January 1922.
Robert Walrave, b. 12 March 1872, Amsterdam, Netherlands. d. 23 April 1938, Montreal, Canada.
Hester, b. 16 August 1873, Driebergen, Netherlands. d. 3 October 1969, Hattem, Netherlands.
Olga Emily, b. 27 October 1875, Amsterdam, Netherlands. d. 1 June 1949, Montreal, Canada.
Hilda Gerarda, b. 12 July 1877, Amsterdam, Netherlands. d. 15 April 1975.
Eugen Jan, b. 20 May 1880, Amsterdam, Netherlands. d. 29 August 1949, Boston, U.S.A.
Petronella Johanna, b. 24 December 1881, Amsterdam, Netherlands. d. 3 December 1956, Leeuwarden, Netherlands.
Jan Maurits, b. 5 February 1883, Amsterdam, Netherlands. d. 8 November 1964, Antibes, France.
Catharina Josephina, b. 23 January 1885, Amsterdam, Netherlands. d. 1 September 1922.
Education:
Career:
Journalist and then editor and owner of the Algemeen Handelsblad (published in Amsterdam).
From 1872 was a member of the editorial board of De Gids (a literary journal).
Other articles: Something on poetry; Literary Studies; Geuzen songs (Geuzen was the name of the insurgents against Spain in the 80-year war 1568-1648); Bad manners in literature.
Publications: Ireland and the causes of Fenianism, Amst. 1868; De Arpanjak, Amst 1877; Under the chestnut trees, Haarlem 1880; In the saved house. Memories from the past, for the visitors of the exhibition, Amst.1881; From the North to the South. Sketches and impressions from the USA. 2 volumes Haarlem 1881-1882. Also, he translated About, the family Dumont, 2 volumes Amst.1880.
Other information: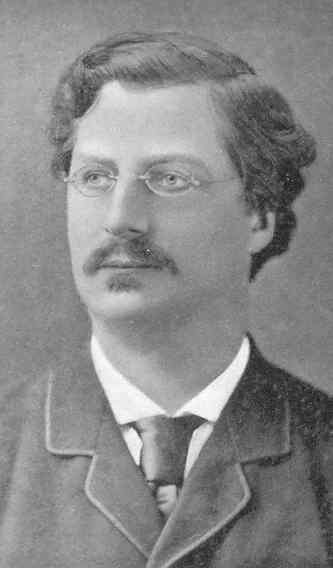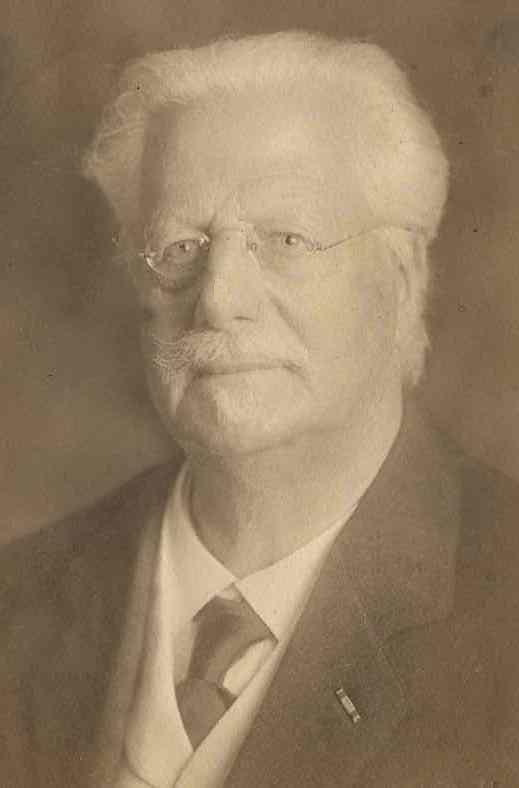 Obituary from The Times of London, 6 May 1927 (with a correction, as Emily MacDonnell was not the daughter of the Mayor of Dublin):
A NOTED DUTCH JOURNALIST. AMSTERDAM, May 5. - The well-known journalist, Charles Boissevain, formerly editor-in-chief of the Handelsblad of Amsterdam, died this morning at the age of 84. M. Boissevain was one of a trio of Dutch journalists, who for a long time exercised considerable influence on public opinion in Holland. The other two, who died before him, were Dr. Abraham Kuyper, late editor of the Calvinistic part organ De Standard, and from August, 1901 to August 1905, head of the Dutch Government, and Mr. J. de Koo, late editor of the Radical weekly, Amsterdammer. Boissevain was for many years managing director of the Liberal daily paper Het Handelsblad, published in Amsterdam, where he was born on October 28, 1842. The family, originally Bouyssavy, was of French origin. Boissevain's grandfather, a prosperous business man at Amsterdam, left his mark on Het Handelsblad as a business man's newspaper, and was followed by his son and grandson. On a visit to Ireland, where he met his wife, Emily MacDonnell, a granddaughter of the provost of Trinity College, Charles Boissevain wrote some letters to the Handelsblad, which showed his journalistic ability, and a debating society in Amsterdam, to which many prominent Dutch writers belonged, developed his gifts as a controversialist. His daily article in the Handelsblad, under the heading "From Day to Day," became a feature of Dutch journalism. He learnt from his mother to appreciate English literature, and had a warm feeling for the people and institutions of this country. During the war in South Africa, however, he fanned the pro-Boer spirit among the Netherlands people. On Christmas Day of 1899 he published in English "An Open Letter" to the late Duke of Devonshire, in consequence of the latter's public remark about "Dr. Leyds's subsidized organs." The series of articles on the war, published by Boissevain in the Handelsblad, were afterwards republished in an English translation under the title: "The Struggle of the Dutch Republics: A Great Crime. An appeal to the conscience of the British nation." But Boissevain was not consistent. While during the South African War he would not submit to official Dutch neutrality, during the Great War, when the independent existence of Holland was as much at stake as that of any Allied country, he demanded from every Dutchman a strict adherence to the official declaration of neutrality and denounced sympathy with the Allies not less than sympathy with the Central Powers. The granting of self-govenment to the conquered Boers did not alter his opinion about the South African War, although he recognized the generosity of that act as typically British. In 1881 Boissevain paid a visit to the United States and published his impressions in a series of articles in the Handelsblad, which were afterward published in book form under the title "From the North to the South." Later on he published his impressions of a visit to Dutch East Indies, and expressed therein the wish that Dutchmen at home and in their colonies would take an example from the pride which Englishmen feel in their country and their Empire. The Handelsblad became under his guidance, as a family concern, an organ of much influence. In his younger days he was reporter, sub-editor for home and foreign news, reviewer of books, and dramatic critic. And he always held that good reporting was the starting point of an accomplished journalist.
Great-grandson John Anthony Marlin writes:
Charles was born on October 28, 1842. He was the fifth child in a family of seven, but appears to be the eldest of those who had children. He represents more than the mid-point between the oldest recorded member of the Boissevain family and the youngest. He was a national figure in the Holland of his day. On 27 June 1867 he married Emily Héloïse MacDonnell, who was born in Dublin on 1 June 1844, the daughter of Hercules Henry Graves MacDonnell and Emily Ann Moylan. Charles became Editor of Het Algemeen Handelsblad, then Holland's equivalent to the New York Times. He put his paper strongly in defense of the Afrikaner farmers, the Boers, against the encroachment of British empire-builders led by Cecil Rhodes. According to Harry Boissevain, Charles Boissevain's portrait was in a 1977 Exhibition of Dutch Portraits at the National Portrait Gallery in Washington, D.C.
A letter written to his father-in-law shortly after his wedding (who may well not have been present because he disapproved of the marriage).
Boissevain children and Han de Booy (Hilda's husband) at Mrs. Kruis's copper wedding (1912?). "Teau" was Catharina's nickname (the handwriting on the photo identifying each of the Boissevain children is that of Olga's daughter Hilda van Stockum at about age 96).