Eugen Jan Boissevain
Born: 20 May 1880, Amsterdam
Died: 29 August 1949, Boston, U.S.A.
Father: Charles Boissevain
Mother: Emily Héloïse MacDonnell
Married: Inez Milholland (1886-1916), 14 July 1913, Kensington, London.
Married: Edna St. Vincent Millay (1892-1950), 18 July 1923, Croton-on-Hudson, NY, USA.
Education:
Career:
A merchant. Made his fortune by importing coffee beans from Java.
Other information: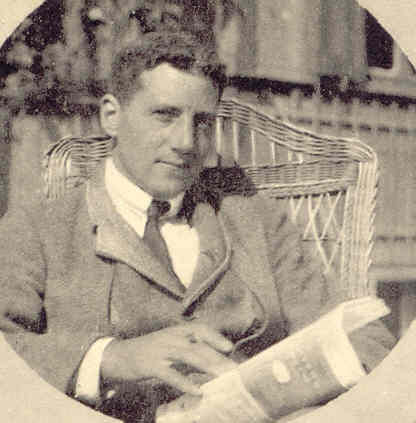 This quote, from Alyse Powers, one of his second wife's former lovers, describes Eugen:
"Handsome, reckless, mettlesome as a stallion breathing the first morning air, he would laugh at himself, indeed laugh at everything, with a laugh that scattered melancholy as the wind scatters the petals of the fading poppy...One day his house would be that of a citizen of the world, with a French butler to wait on the table and everything done with the greatest bienséance, the next the servants would have as mysteriously disappeared as bees from a deserted hive, and he would be out in the kitchen washing the dishes and whistling a haunting Slavic melody, as light-hearted as a troubadour. He had the gift of the aristocrat and could adapt himself to all circumstances ... his blood was testy, adventurous, quixotic, and he faced life as an eagle faces its flight."