Olga Emily Boissevain
Born: 27 October 1875, Amsterdam
Died: 1 June 1949, Montreal, Canada.
Father: Charles Boissevain
Mother: Emily Héloïse MacDonnell
Married: Abraham van Stockum, 28 August 1906, Naarden, Netherlands.
Children:
Hilda Gerarda, b. 9 February 1908, d. 1 November 2006, England.
Willem Jacob, b. 30 November 1910, d. 10 June 1944, France.
Jan Maurits, b. 29 June 1913, Rijswijk, Netherlands. d. 13 April 1947, Heiloo, Netherlands.
Education:
Career:
Other information: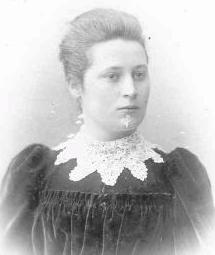 Photo taken in Amsterdam [Albert Greiner, Nieuwendijk 89].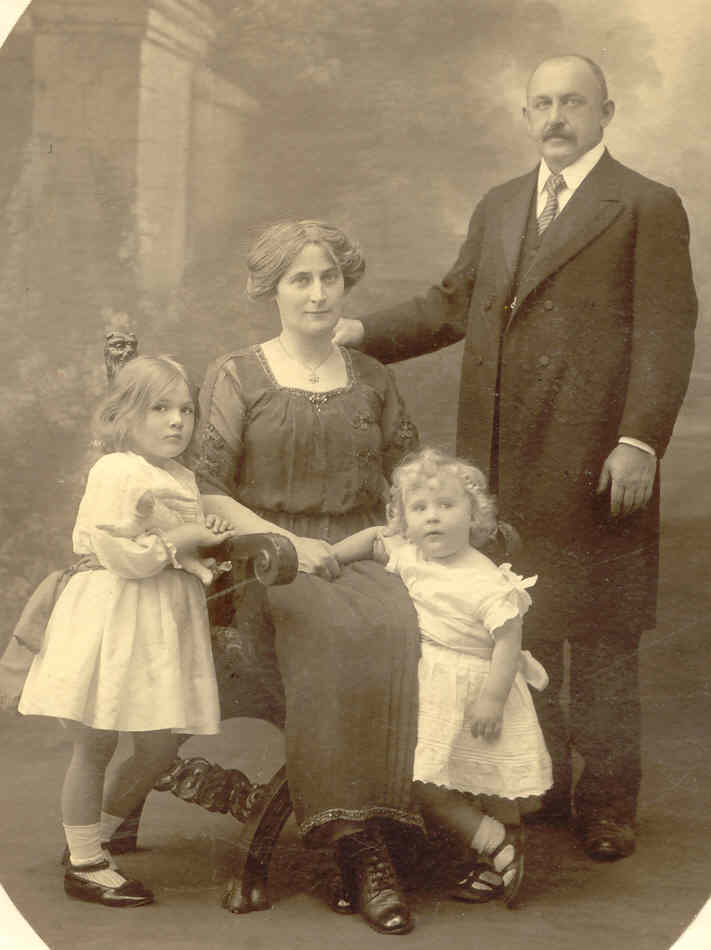 With husband and children, 1912.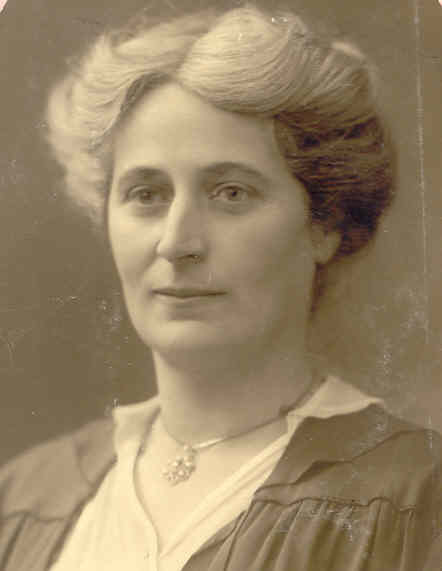 Granddaughter Brigid Marlin Oakley writes: I was closer to my granny than my mother when I was growing up. Mother was always busy with the latest baby (she had six in ten years). Granny was everything to me. She was my nurse, my best friend and my entertainer. She was famous as a story-teller. She was recorded in the American Library of Congress, telling fairy tales. In the morning and evenings we would curl up on her bed and she would tell us stories. We heard the whole of David Copperfield enacted by Granny using different voices. We never forgot Rosa with the terrible scar. She also told stories of her young days, as one of eleven children. One incident I remember concerned her father. One day he told them they were going to go for a drive. When they were all dressed up and excited, standing ready to go, with horses and carriages ready, their father turned to them and said; "Children, you will have to encounter many disappointments in life, so I want to train you to bear them." Then he sent away the carriages and horses. Granny was also our first educator. She had equipment designed by Maria Montessori, who she knew personally. One set of equipment were spools of silk thread in the seven colours of the rainbow, each graded from very pale to dark. Learning to grade the spools taught me a great deal about colour. Granny was always a bit naughty. When my mother became a Catholic, she convinced Granny to join also. One day when I was in Granny's room, Mother came in and saw Granny reading one of the Lives of the Saints. "Oh, how nice - you are reading this book!" said Mother, very pleased. "Are you enjoying it?" Granny replied enthusiastically that she was. When Mother left the room Granny winked at me and I saw that under the cover of the holy book was a Western - "Destry rides again!" Granny died when I was thirteen years old. It was the first great grief of my life.