Esther Mabel Greene
Born: 19 December 1907, Thurles, Co. Tipperary, Ireland.
Died: 30 August 2001, Dublin, Rep. of Ireland.
Father: Thomas Henry Greene
Mother: Edith Smith
Married: Benjamin Oakley, August 1928, Toronto, Canada.
Children:
Mary Edith, b. 8 March 1930, d. 5 February 1996, Stirling, U.K.
Dorothy Eleanor, b. 23 November 1931
Benjamin, b. 24 August 1933, d. 27 July 2012, Tullamore, Rep. of Ireland.
Muriel Lorna Eveline, b. 25 March 1939
Career:
Worked in Bagnall's drapery shop in Birr before marriage. After death of husband did various jobs including working for the (Protestant) archbishop of Dublin as a housekeeper/receptionist (1957-1958). Companion/housekeeper to Fanshawe family in Guernsey (1959). Worked in a LCC hostel in London c. 1960-c. 1972.
Other information:
Wrote this piece about her childhood.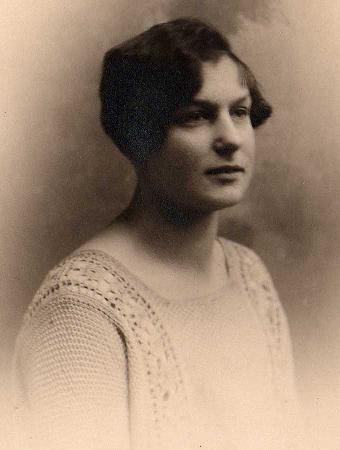 With family, c. 1954. L->R Dorothy, Benjamin sr., Mary, Ester, Benjamin jr., Muriel.