Abraham Johannes (Bram) van Stockum
Born: 3 July 1864, Lisse, Netherlands.
Died: 29 December 1935, 's-Gravenhage, Netherlands.
Father: Dirk Johannes van Stockum
Mother: Sophia Clara Emilia Lastdrager
Married: Olga Emily Boissevain, 28 August 1906, Naarden, Netherlands.
Children:
Hilda Gerarda, b. 9 February 1908, d. 1 November 2006, England.
Willem Jacob, b. 30 November 1910, d. 10 June 1944, France.
Jan Maurits, b. 29 June 1913, Rijswijk, Netherlands. d. 13 April 1947, Heiloo, Netherlands.
Education:
Career:
Inventor and officer in the Dutch Navy
Other information: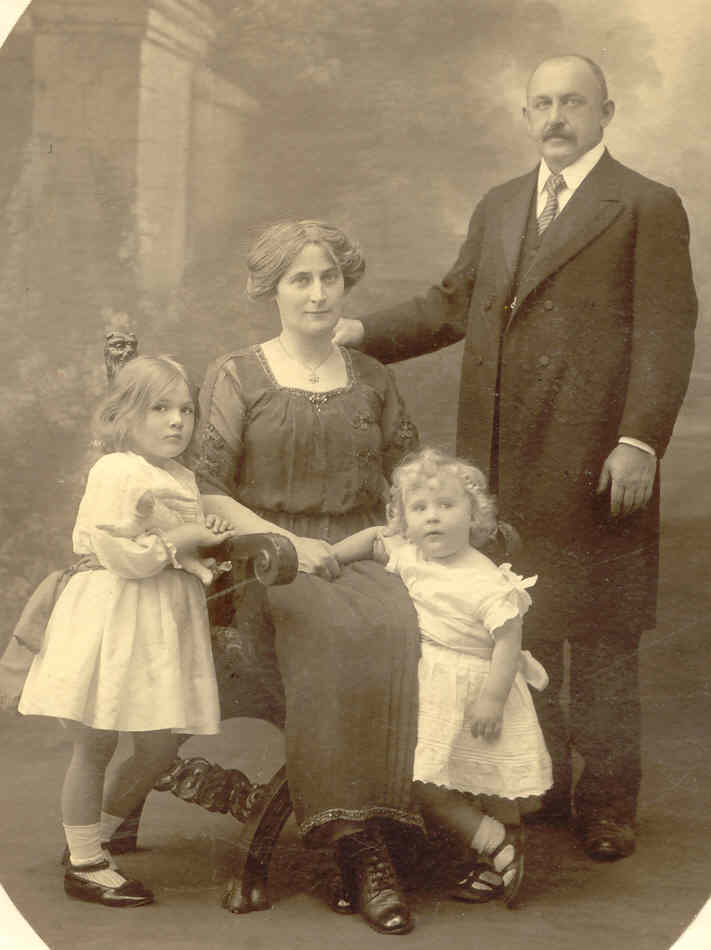 Bram van Stockum with family, 1912.
Bram was a captain (kapt.-luit. ter zee) and for a short time Vice-Admiral in the Dutch Navy, and an inventor. In 1915 he was living with his family in Ryswijk near the Hague. He invented a rice cooker but never profited from it, although he tried to market it. He came to the United States in 1919 at the expense of his brothers-in-law Robert, Eugen and Jan to try to market the rice cooker and a gearless car, but was unsuccessful. However, he had a wonderful time in New York City. He came back to Holland with stories of three-ring circuses and empty sidewalks because everyone had a car. He loved America. At that time he also decided to grow a beard--everyone else was clean shaven, so Bram decided to be different; that was characteristic.
Like his father-in-law Charles, he viewed war in moral terms. Charles said that the British were immoral aggressors against the Boers in South Africa. Bram said to his daughter: "This is a moral issue. Relations between countries are no different from relations between people. Bullying is immoral." Bram died in 1935.
Daughter Hilda wrote this piece about her father.
Brother-in-law Han de Booy wrote wrote this about Bram in his diary.