Celia Moscowitz
Born: 1883, New York.
Died: 1967, New York.
Father:
Mother:
Married: Samuel Hirsch , 1907.
Children:
Irving, b. 31 July 1909, New York, d. 16 December 1994, UK.
Ruth , b. 10 May 1913, Cincinnati, d. 15 December 1995, New York.
Maurice , b. 11 April 1915, NewYork, d. 15 March 1998, New York.
Herbert David, b. 1 June 1917, New York, d. 8 November 2006, Huntington, NY.
Education:
Career:
Other information: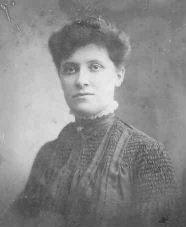 Daughter Ruth writes: This is a close-up view of my mother taken in a New York studio in 1902, and shows how really lovely she was at 19.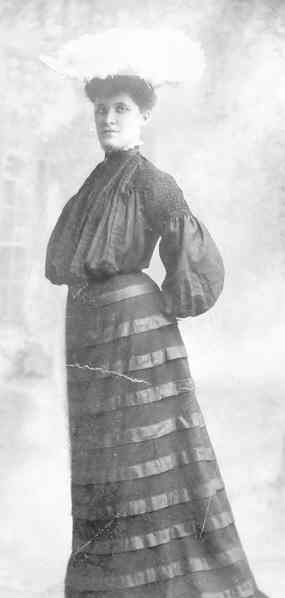 Daughter Ruth writes: My beautiful mother, dressed in the finery of the day, taken in a New York studio in 1902, five years before her marriage. The hat is made of egret plumes and is her favourite.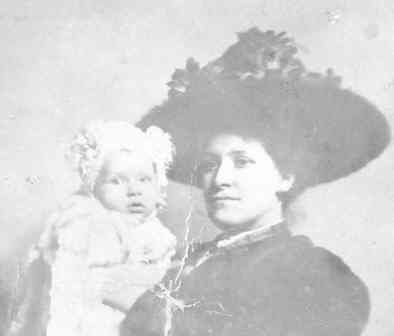 Daughter Ruth writes: My mother and Ervin, her eldest, during the winter of 1909-1910. He was a long, thin baby, 16 pounds at birth! He's about five months old here.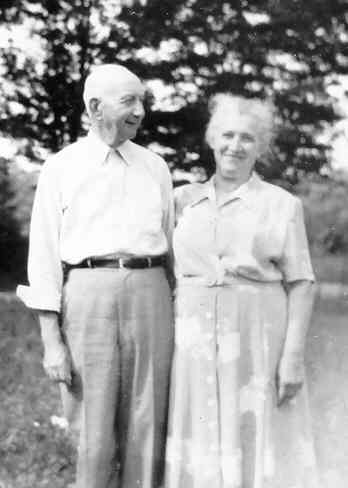 Daughter Ruth writes: On vacation in the Catskill Mountains (Ellensville, N.Y.) in 1954. My mother is still beautiful except that there is much more of her. Even on vacation my father is still the gentleman.
Celia was killed in a motor accident in 1967. Her son Ervin was driving, and her daughter Ruth was also in the car. They were hit by a car coming from a side street when they were driving down Park Avenue in New York. Also, Ruth lost sight in one eye, but with the help of Celia's nephew Saul Goldstein (who was a lawyer) they successfully sued the City of New York for the non-functioning of the traffic lights.