Denis Creagh Moylan
Born: 1794, Douglas, Cork
Died: 19 November 1849, (18 Queen Square, Westminster) London
Father: Denis Moylan
Mother: Catherine Creagh, b. approx. 1750, Cork, d. 19 January 1813, N. Mall, Cork.
Married: Mary Morison King, 1820, Myross, Co. Cork, Ireland.
Children:
Emily Ann, b. 28 January 1822
Education:
1806-1811 Stonyhurst College.
Career:
Admitted to Lincoln's Inn, 18 November 1824 (in the Lincoln's Inn Admission Register (folio 172), his address is given as Bolton St., Piccadilly). Interestingly, the 20-year-old Benjamin D'Israeli was also admitted to Lincoln's Inn on this day.
Called to the bar, 24 November 1829.
Entries in the Law List (a directory of lawyers and judges):
1831: 13 Old Square. Midland circuit.
1838-1845: 9 New Square. Midland circuit, Leicester and Northampton session.
1846: Midland circuit, Leicester and Northampton session. Assessor of the court of requests of Westminster.
1847-1849: 18 Queen Square. Midland circuit judge of the county court for the district of Westminster.
Entry in Dictionary of Legal Biography 1845-1945 by A.B. Schofield (1998):
s. of Denis Moylan, Cork. educ. Stonyhurst. L.I. Nov. 1829. Assessor of Ct. of Requests, Westminster 1845; Cty. Ct. judge 1847-1849. Author of The Opinions of Lord Holland as recorded in the Journals of the House of Lords 1841. Published pamphlets (1843) of the Right of Search, and the law of Registration of Voters and parliamentary elections. d. 19th Nov. 1849, age 55.
Other information: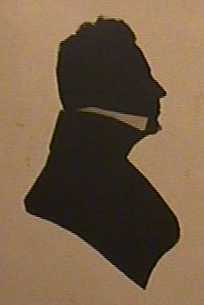 Obituary in Literary Gazette:
In his 56th year, Denis Creagh Moylan, esq. Judge of the Westminster County Court.
Mr. Moylan was called to the bar by the Hon. Society of Lincoln's Inn, Nov. 29, 1829. He attended the Midland circuit, and the Leicester and Northampton sessions; but was for the greater part of his life a man of letters, and not more fortunate than many others of his fraternity.
In 1841 he published, with a preface, "The opinions of Lord Holland, as recorded in the Journals of the House of Lords." In the same year, a capital translation of the lively novel of "Manon Lescaut." In 1843 a pamphlet on the Right of Search; and soon after another on the Law of Registration of Voters and Parliamentary Elections.
He was appointed to his office in the Westminster County Court on its first institution, and his administration was conducted with impartial justice, unwearied patience, and a conciliating spirit.
For some time previous to his death, and during a continuance of very bad health, he employed himself on a translation of Machiavelli's great (and greatly misinterpreted) work, with notes; to which it is said that no less a personage than Lord Brougham had promised to contribute a preface.
In private life Mr. Moylan was kindly social, and his conversation full of matter, as well as pleasant anecdote and apt remark. His loss is lamented by a considerable circle of attached friends, and deplored by his widow and family.