[Byron Society Home Page]
[Event]
Oxford Byron Society Lunch, April 2019.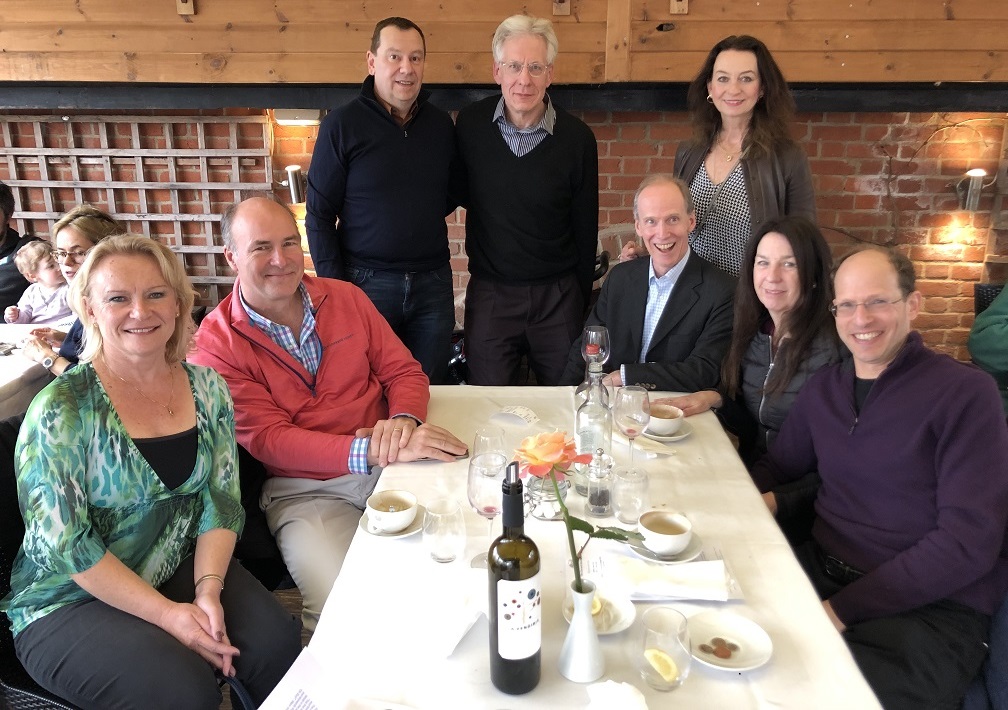 L->R: Mary, Bronek, Danny, Chris, Guy, Jane, Karen and Raymond.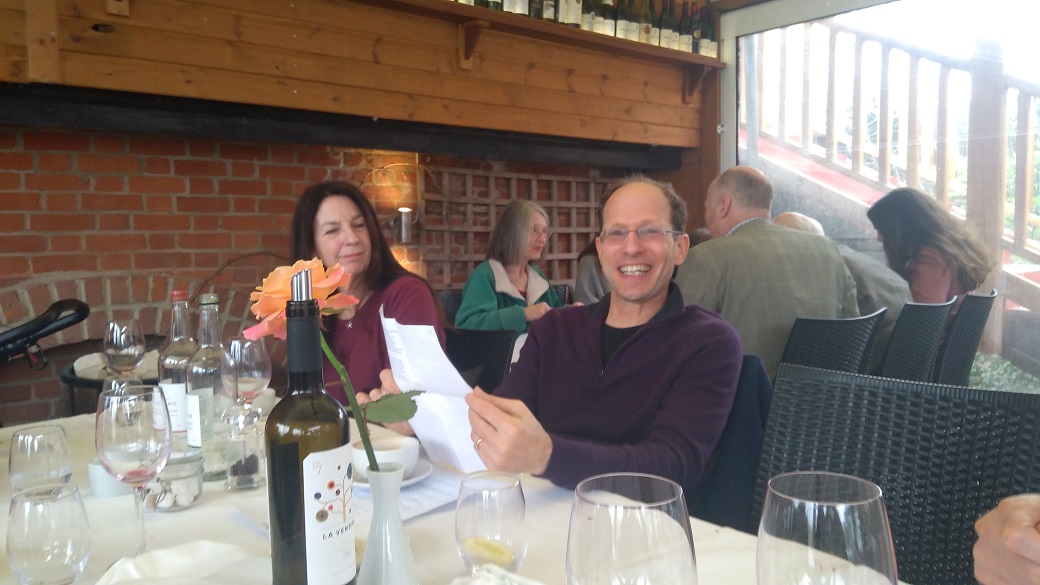 Raymond Paretzky in poetical action. His research team may need to be replaced, if this opus is anything to go by.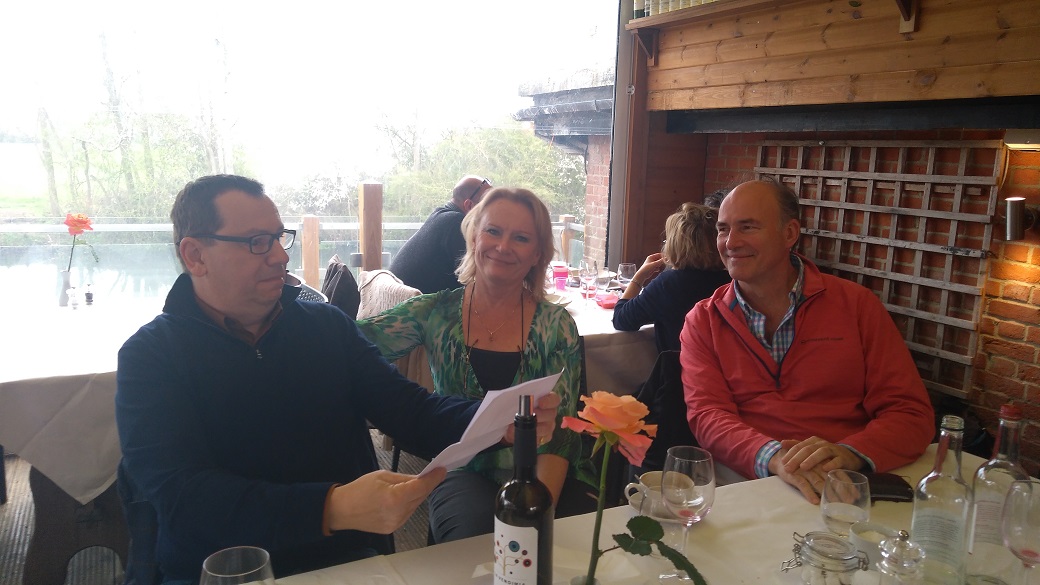 Danny, the Overlord, who supplied no less than two poetical epics.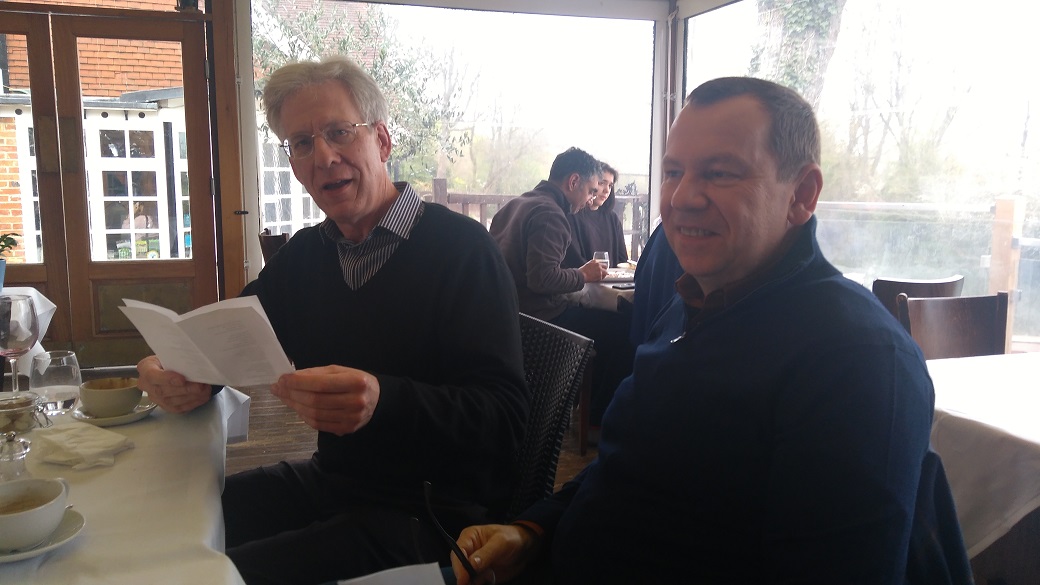 Chris, the Doge, in action.